Description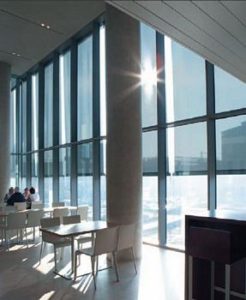 Suitable both for modern and classical exteriors, medium or large window surfaces, by using the Screens that we offer, you can reduce the direct effect of sunlight and you can benefit from the much desired shade.
Installation can be made directly on the window frame but there are also a variety of other installation possibilities for a high degree of versatility.
The screen fabrics allow light to penetrate through them but reduce the effects of strong solar radiation and create a perfect compromise between luminosity and sun shading.
Maneuvering can be done both manually or automatically.
We recommend the automated system that can be equiped with sun and wind sensors for higher comfort and protection against strong wind and bad weather that could destroy the blind.