Description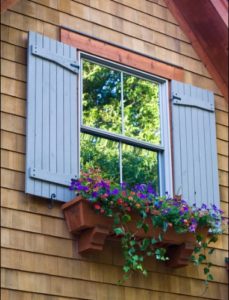 The wood shutters manufactured by our company have a series of qualities that serve both for decorative and functional purposes, integrating perfectly into a home and its architecture while providing ventilation, sun protection and protection against bad weather.
It is a product that is very suitable for those who want to have a classic look for their home and who want to provide a touch of style and elegance to their surroundings.
When they are closed, the shutters provide full privacy, so that you can truly feel comfortable inside your home.
You are able to choose your own design and dimension, so that you can benefit from a truly unique outcome that will certainly individualize your home the way you desire it.
Our company manufactures this product using the best components and the highest quality wood, providing great stability as time goes by and an enhanced functionality.