Description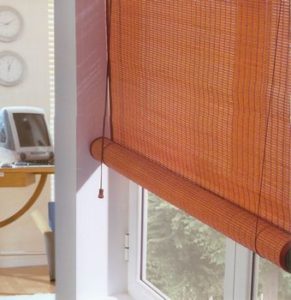 Now you can provide an exotic touch to your living space by decorating your windows with the Bamboo Shades that we offer.
Bamboo Shades are known for the light control they provide, for the privacy they offer and the quality of the material being used.
They also provide practicality and elegance for any window. Motorization is possible, in order to further enhance your comfort if you choose to decorate your windows with our Bamboo Shades.
The high quality Bamboo Shades that our company offers are functional and can adapt to any type of interior design.
The natural wood fibers can gather up on a roll or in folds, both offering an unique blend between natural beauty and style.
There are different types of bamboo for you to choose from so you can better match the Bamboo Shades with your furnishings.